Initial idea from MR. ELIEZER O.M. from :
Bed _cover with multi_colour cotton fabric, 9 by 6 metres and edges sewn with green cotton clothing
This project has been realized by myself, Lulu Oniang'o, in Kenya. Like all other projects on Urban Change Lab, it started with an idea or request from a customer in Europe. In this case our customer MR. ELIEZER O.M. from requested the idea described above. I made an offer which MR. ELIEZER O.M. finally confirmed. Please scroll down to find out about the journey from the idea to the product.
In case you want to have your own idea realized just follow this link.
The story of the project:
Negotiation phase
Lulu Oniang'o
18 Apr 2017 10:16 pm
Hello Mr. Eliezer and thank you for you inquiry.
I would be very interested in fulfilling this order.
Kindly confirm the size if it's for a bed cover 9m x 6m which is the equivalent of 351 inches x 234 inches or is it 9feet x 6feet.
Also please confirm whether the flowers are to be made of printed material, that is then patchworked together.
Thank you
Customer
15 May 2017 8:09 pm
HELLO LULU, THANK YOU, THE DESIGN IS FOR A COLOURFUL BED OVER..9 feet x 6 feet, flowers can be made of printed materials and then parch-worked together.
E. Odidi. Cell phone 0713-122-119 , East African time 08.00am -5pm
Lulu Oniang'o
22 May 2017 9:35 pm
Would you like us to include plain fabric between the patches or should all the material be flowered? For cotton, we can use Khanga material as its colorful And it's cotton as well. I'll send you the samples that I have for reference but I'll have to check for the colors that you have requested for the back/underside would you like us to use a fleece/blanket material? I'll also send you a picture of what I mean.
Customer
23 May 2017 4:29 pm
Madam, Lulu, use plain material between the patches, use khanga material as you propose.
Even the edges can be any matching colour apart from green as I proposed
And blanket material for
underside..And send a
picture.
Thx
E. Odidi
Lulu Oniang'o
30 May 2017 6:17 pm
Good evening, here are the materials I was able to find in your preferred colors. The Khanga and the batiks, all cotton options. The batiks are more durable and if you are ok with these choices kindly let me know so that I can go ahead with the costing. If you choose the batiks then I would recommend patching them with the plain colors of red yellow and green. We can do the underside in fleece of black and with a printed green border.
Customer
31 May 2017 12:07 pm
Dear Lulu, OK you can work out a fair price for batik patched with plain colours of red, yellow,& green, underside in fleece of black, printed green border.
Thank you
E. Odidi
Lulu Oniang'o
07 Jun 2017 4:17 pm
We shall need 3 pieces of batik and 3 fabrics for the plain colors which I have costed below.
Production phase
Lulu Oniang'o
16 Jul 2017 8:13 am
Thank you Mr. Eliezer for placing your order with us. We look forward to working on your project.
Customer
17 Jul 2017 10:04 am
hallo, go ahead
ELIEZER M.O. ODIDI
Lulu Oniang'o
21 Jul 2017 2:16 am
Ok, we are starting to work on it. Will update with pictures of our progress.
Customer
24 Jul 2017 6:10 pm
OK Thank you, go ahead Lulu
ELIEZER M.O. ODIDI
Lulu Oniang'o
15 Aug 2017 5:27 am
Okay.
Mr. Eliezer, My personal apology for the delay in your project as we continue to work on it. Kindly allow us more time.
Customer
16 Aug 2017 11:22 am
Ms Lulu, ok but up to when approximately can you complete my project…..?
ELIEZER M.O. ODIDI
Lulu Oniang'o
30 Aug 2017 7:36 am
It will be completed before 9th September
Customer
31 Aug 2017 9:48 am
Ok
Customer
12 Sep 2017 11:20 am
Ok
The final product: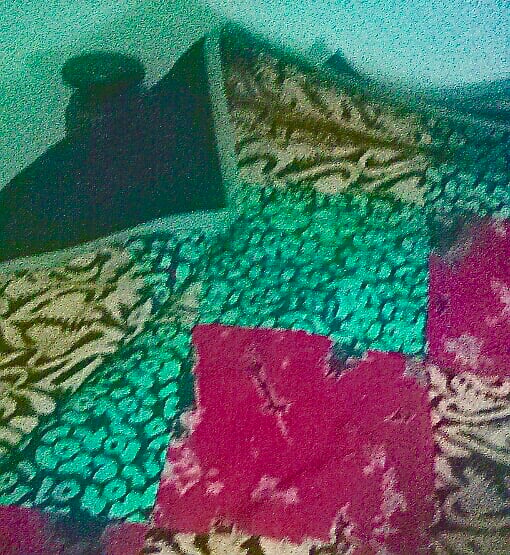 Paid to craftsmen: 160,14 €
Customer acquisition & handling 16,01 €
Shipping:
Customs: 0,00 €
VAT for Kenya: 28,18 €
Total price: 204,33 €
Material: cotton batik and tie dye
Reference: ON000704E-2494
Do you want something similar?
Do you want your own idea realized?
Dieser Beitrag ist auch verfügbar auf: Deutsch (German)