Initial idea from John from Starnberg:
I want a statue of a Buddha made of carved hardwood. It should be about 90 cm tall and draw on a set of pictures I will provide. All Buddha's I know are male and Asian. This one can be female and African, BUT must still capture essential facial expressions and hand gestures.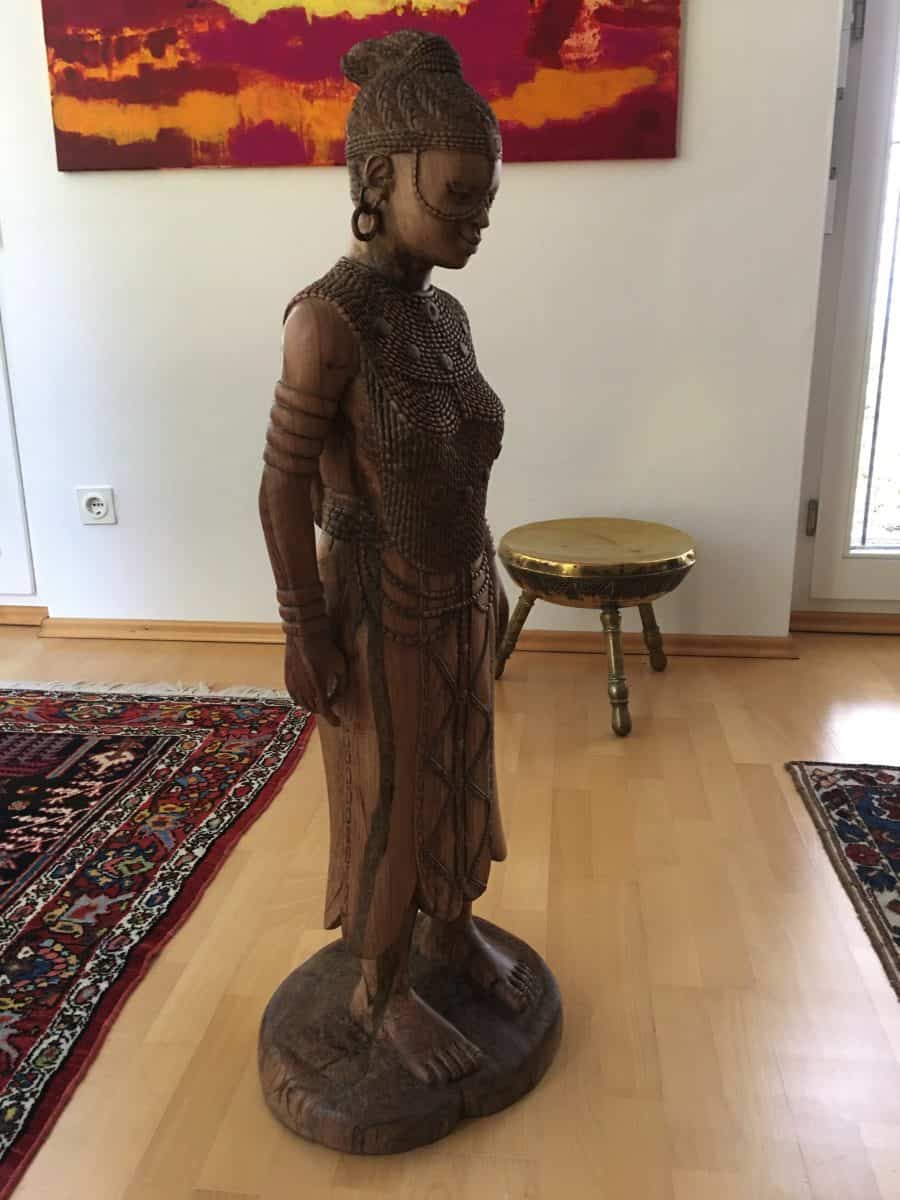 This project has been realized by myself, Naftal Mageto Momanyi, in Kenya for John from Starnberg (Germany) It started with the idea from John. This page shows our journey from the idea to the final custom made item.
In case you want to have your own idea realized
just follow this link.
The story of the project:
Negotiation phase
Production phase
Naftal Mageto Momanyi
19 Apr 2016 9:14 am
Dear John,
yes, I took a slow move to give the material time to dry up,and now I have started working it out.
The pictures presented are part of the preliminary work process showing just the general proportion before I start working on the fine details to make it more light with artistic details.
You can give comment on the proportion as it is.
Nice time.
Naftal.
The proportions look good. I am also glad to hear you are thinking about the drying of the wood.
Naftal Mageto Momanyi
17 Jun 2016 8:49 am
The photos I sent, are the final detailing of the Buddha sculpture, but the sanding and polishing was not yet done by the time I took the photos
however, am on the process doing the polishing to finish the sculpture completely today.
Naftal Mageto Momanyi
24 Jun 2016 3:27 pm
Dear John,
the photos represent the polished and therefore fully completed Buddha sculpture in OLIVE WOOD.
The sculpture is now ready for a delivery.
Naftal Mageto Momanyi
Costs to realize this idea
Product
Qty
Unit Price
Price

Cost of labour

1
1.228,82 €
1.228,82 €
Subtotal – payout to craftsman
1.228,82 €
Customer aquisition costs (advertising etc.)
122,88 €
Handling fee Urban Change Lab
122,88 €

john_first_customer




(JOHNFIRSTCUSTOMER)

-200,00 €
International shipping & Handling fee for logistics partner ((very large items) 100,00 €)
100,00 €
VAT reduced for Art (Import into EU)
96,22 €
Total
1.470,80 €
The final product: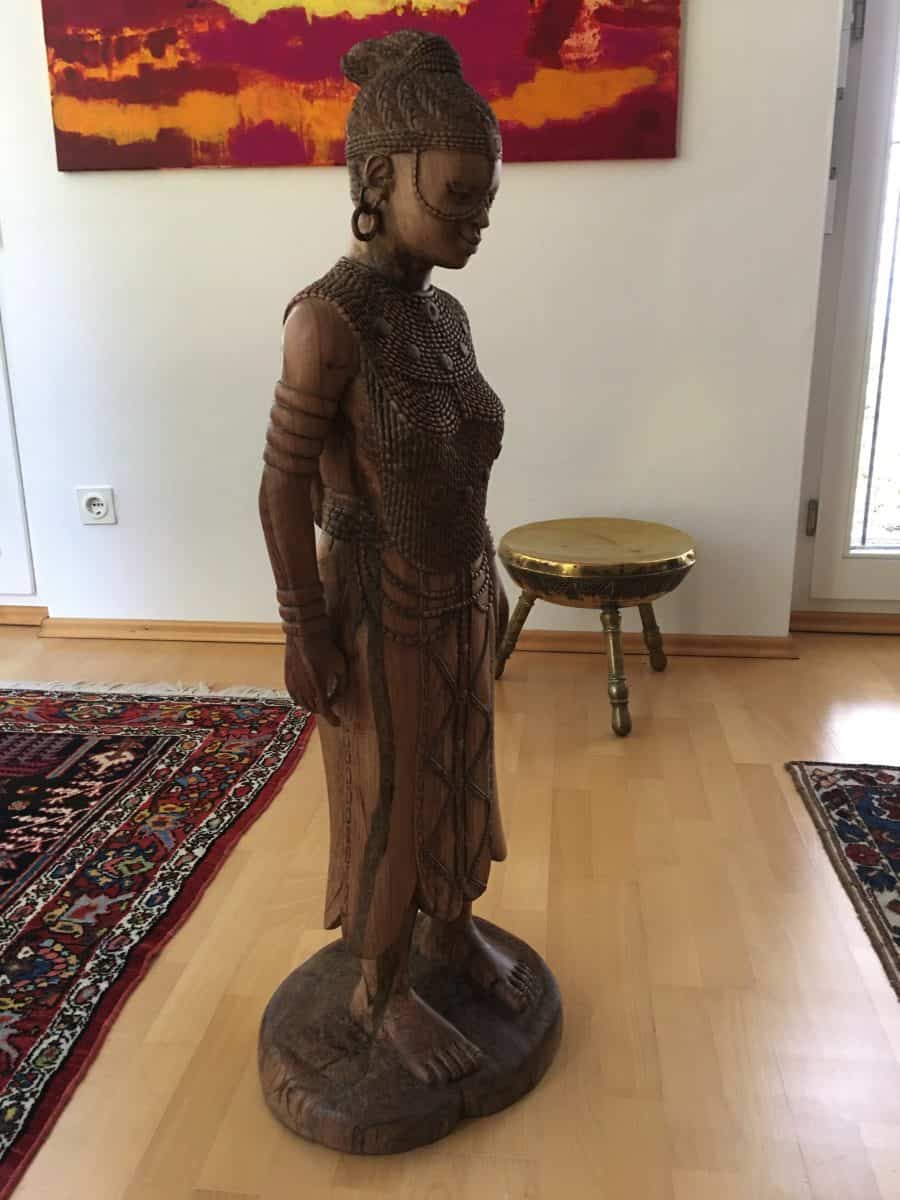 Material: Olive wood
Reference: ON000061E-415-
Do you want something similar?
Do you want your own idea realized?