Initial idea from Berat from Stuttgart:
A lamp made from fine wood. (Lampshade and/or base). No electronics, I will build those myself.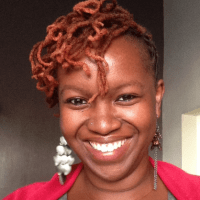 This project has been realized by myself, Stephanie Gitau, in Kenya for Berat from Stuttgart (Germany) It started with the idea from Berat. This page shows our journey from the idea to the final custom made item.
In case you want to have your own idea realized
just follow this link.
The story of the project:
Negotiation phase
Production phase
View More
Translator MB
27 Apr 2016 7:27 am
Yes, sounds good. Thank you very much
Stephanie Gitau
04 May 2016 10:06 am
Good morning,
Kindly find attached pictures of final product
Automated Translation
06 May 2016 10:40 am
Wow, I'm thrilled! It looks very cool! I'm looking forward to seeing it. Thank you very much.
Stephanie Gitau
09 May 2016 1:14 pm
Good afternoon,
Glad to hear.
Item will be delivered to offices tomorrow afternoon.
Costs to realize this idea
Product
Qty
Unit Price
Price

Cost of labour

1
120,00 €
120,00 €
Subtotal – payout to craftsman
120,00 €
Customer aquisition costs (advertising etc.)
12,00 €
Handling fee Urban Change Lab
12,00 €
International shipping & Handling fee for logistics partner ((average items) 20,00 €)
20,00 €
VAT (Import into EU)
31,16 €
Total
195,16 €
The final product:
Material:
Reference: ON000107E-524-
Do you want something similar?
Do you want your own idea realized?