Describe your idea in words or pictures
Interact with your artisan online on our platform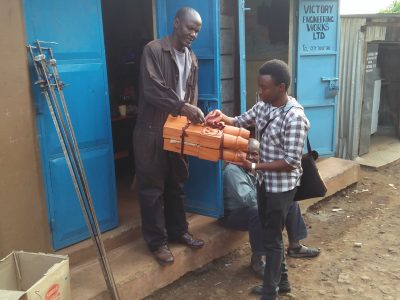 Get your item shipped to your doorstep – worldwide.
For individual customers: Realize your idea for a single piece with our easy Made-to-order production in Africa. How it works:
You describe your idea and it starts immediately. We promise you more than a product, we promise you an experience. Watch our video.
How we work
Describe your idea. Less is sometimes more, more creativity by your craftsman.
We translate your idea and send it to a craftsman in Ghana, Kenya or Nigeria from our network.
Your craftsman will submit a concrete offer to you. If there are open questions, your artisan will get back to you. You are in direct contact – we translate. In this way, you will get to know artisans in the world personally.
Only then do you decide if you want to place your order bindingly.
If your product is ready, the craftsman will send you pictures for acceptance. If you're satisfied, you can clear the item for delivery
The craftsman will hand over your product to our local agent. There is a quality control.
Your product will be sent directly to you with our logistics partner.