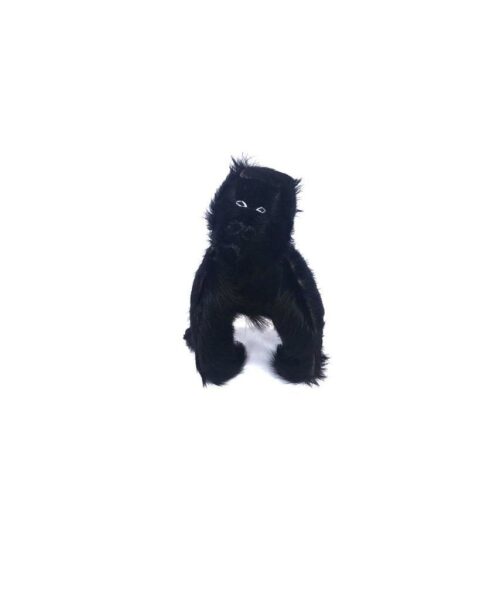 This Small mountain gorilla stuffed animal has been realized by myself, Jeremy Nsabiyumva, in Rwanda for Kathrin from Kronberg (Germany). It started with the idea from Kathrin. This page shows our journey from the idea to the final custom made item and the
price of the item
.
The idea from Kathrin from Kronberg:
I would like to have a small mountain gorilla stuffed animal with something typical for Rwanda … maybe a coffee bean in his hand or wearing Rwandan colours?
The result
The customer's rating:
Automated Translation
21 Jan 2020 3:21 pm
20 Jan 2020 7:53 pm: Kathrin
Thanks a lot for the gorillas! I find it very successful and know how much time and work is involved! Thanks a thousand – they really turned out great!!!! I hope that we will be able to push the Gorilla Project win Rwanda further! Kathrin
The story of the Small mountain gorilla stuffed animal:
Negotiation phase
Production phase
The final Small mountain gorilla stuffed animal: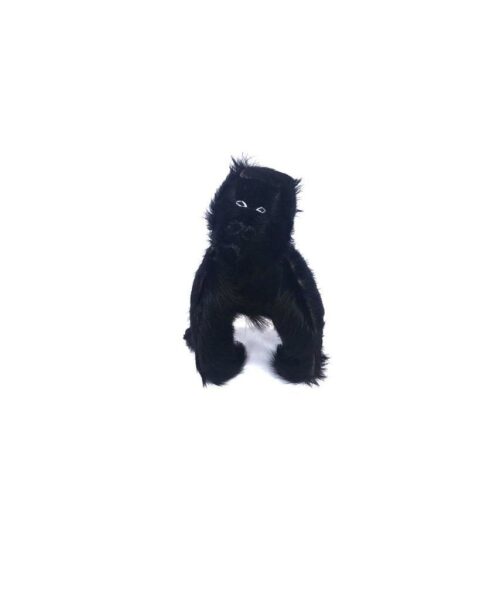 Material: Leather
Reference: ON000658E-4099
Do you want something similar?
Do you want your own idea realized?
Costs to realize this Small mountain gorilla stuffed animal
| | Price |
| --- | --- |
| Cost of material | |
| Cost of labour | |
| Cost of packaging | |
| Cost of delivery to local operations manager | |
| Subtotal – payout to craftsman | |
| Customer aquisition costs (advertising etc.) | |
| Handling fee Urban Change Lab | |
| International shipping & Handling fee for logistics partner | |
| VAT | |
| Summe | |