Initial idea from Jochen from Berlin:
I would like a cutlery tray for our small drawer. It should be 21cm wide, 7cm high and 47.5cm deep (outer dimensions). The layout should be as on the drawing.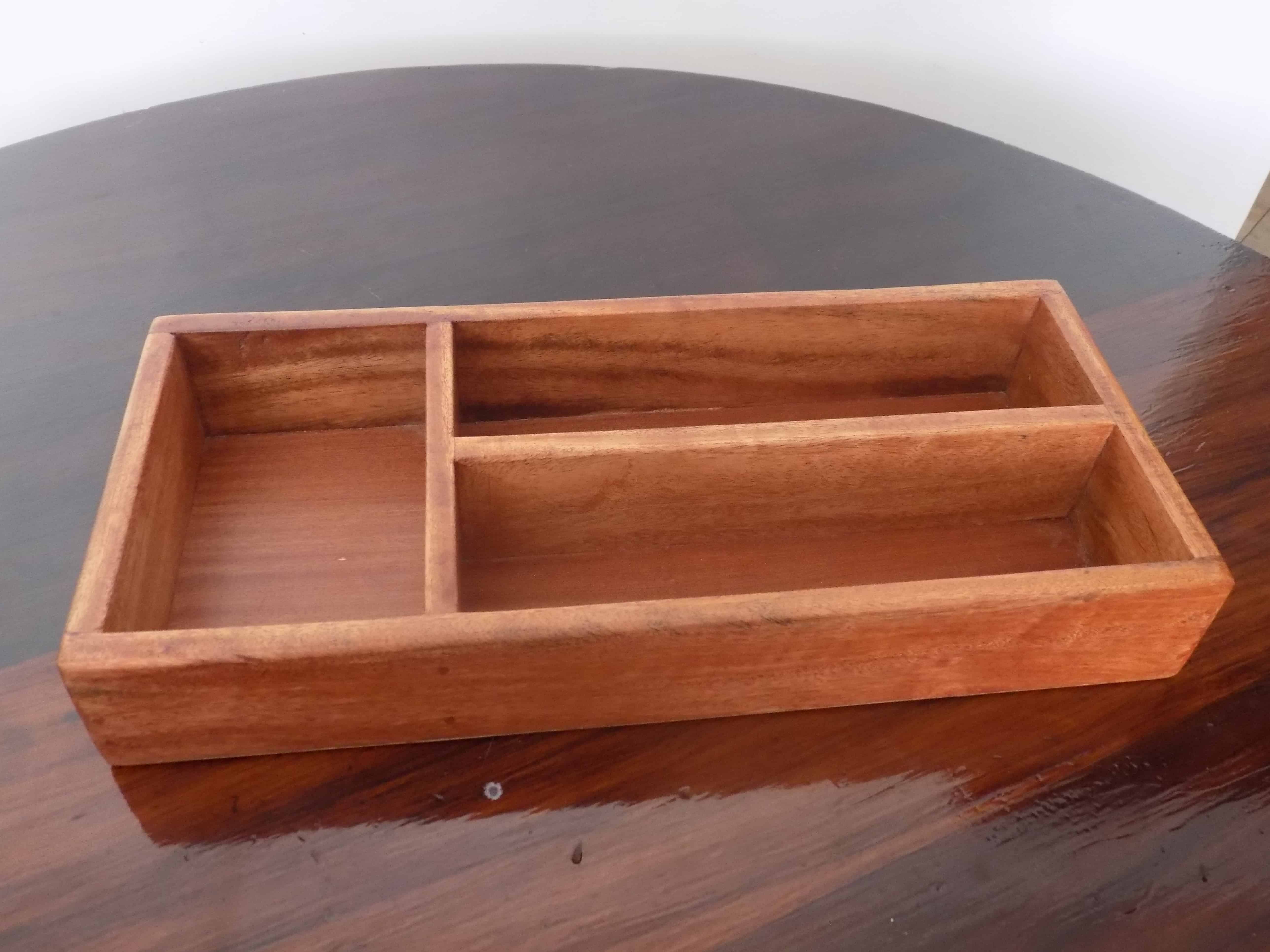 This project has been realized by myself, Esther Oriku, in Kenya for Jochen from Berlin (Germany) It started with the idea from Jochen. This page shows our journey from the idea to the final custom made item.
In case you want to have your own idea realized
just follow this link.
The story of the project:
Negotiation phase
Esther Oriku
04 Sep 2017 3:27 pm
Hallo Jochen
Am happy to provide an offer of your idea .the drawing is ok.
Thank you
Esther
Production phase
View More
Esther Oriku
07 Nov 2017 4:42 am
Hi
Am happy to inform that the cutlery is finished.I have taken the pictures from all sides.
Thank you
Esther
Automated Translation
13 Nov 2017 3:32 pm
Excellent! I like it very much.
Esther Oriku
13 Nov 2017 5:48 pm
Hallo
Good News
It's ready
Thank you.
Automated Translation
15 Nov 2017 12:12 pm
Great! I'm looking forward to the cutlery box.
Costs to realize this idea
Product
Qty
Unit Price
Price

Cost of material

1
14,30 €
14,30 €

Cost of labour

1
9,53 €
9,53 €

Cost of packaging

1
4,77 €
4,77 €

Cost of delivery to local operations manager

1
4,77 €
4,77 €
Subtotal – payout to craftsman
33,37 €
Customer aquisition costs (advertising etc.)
3,34 €
Handling fee Urban Change Lab
3,34 €
International shipping & Handling fee for logistics partner ((up to 2 kg) 15,00 €)
15,00 €
VAT (Import into EU)
10,46 €
Total
65,51 €
The final product: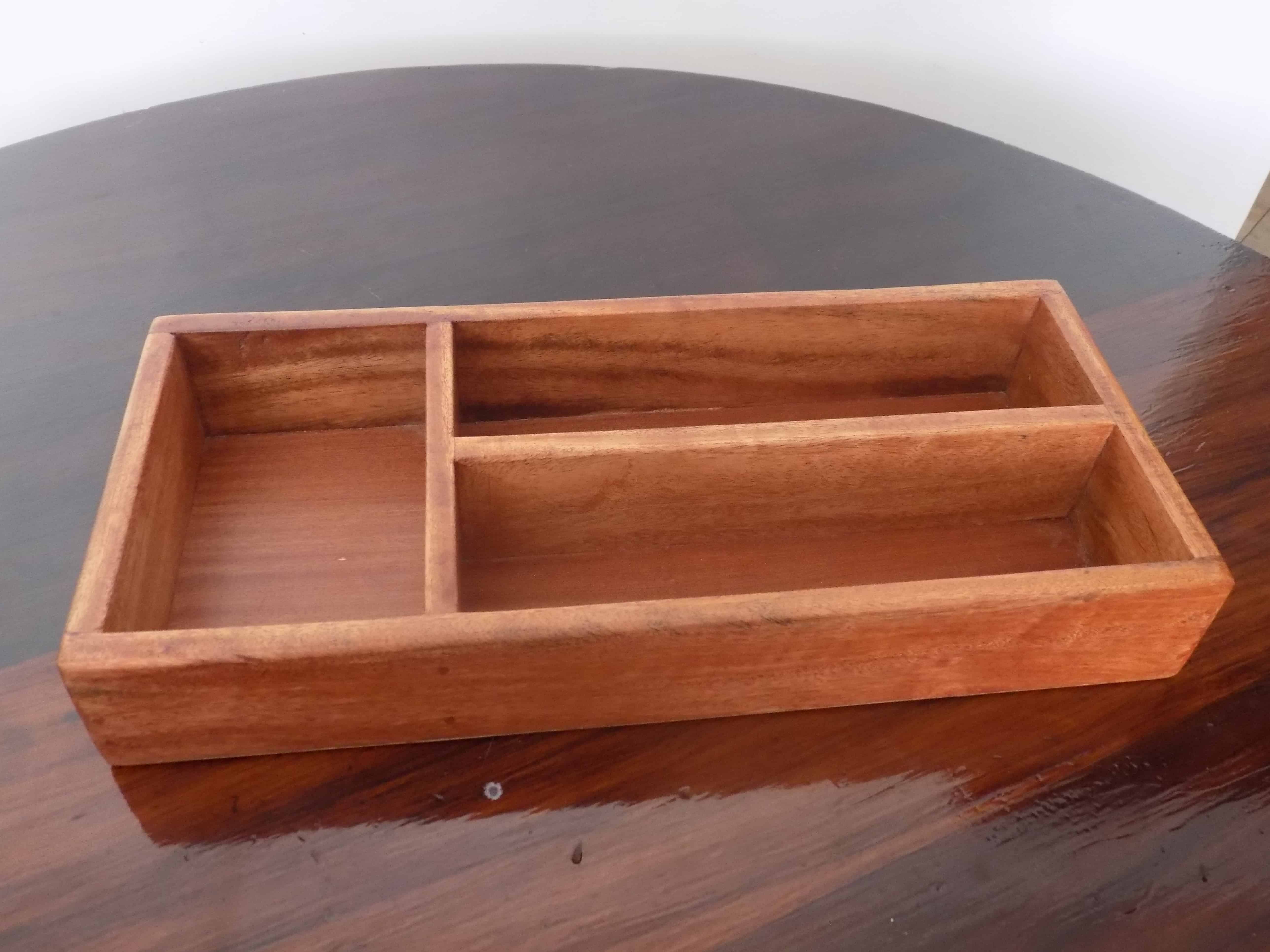 Material: Mahogany wood
Reference: ON001037E-3567-
Do you want something similar?
Do you want your own idea realized?