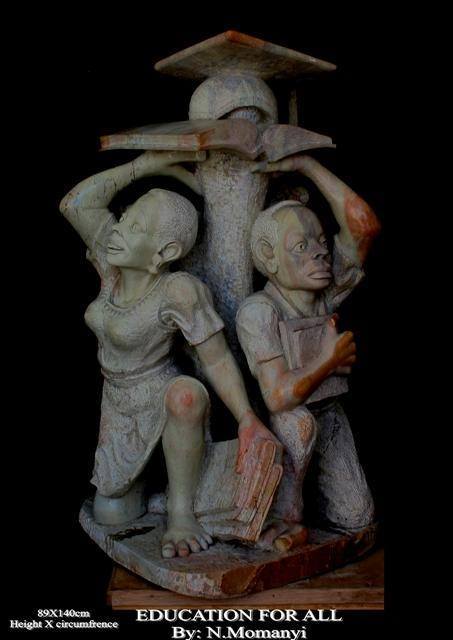 This project has been realized by Naftal Mageto Momanyi, in Kenya.
Material: stone
The piece depicts the summation of achievements of the gains against gender oppression in education in the global society. The front side of the sculpture shows a female and male student carrying their books as they lift the symbol of knowledge at the top whereas the back of the sculpture shows the ancient African woman of tranquil society depicting the cultural background of the students as the ancient era when customary laws were a hindrance to girl child education. The piece is 83cm in height and 143cm in circumference.
No.: 9197
Do you want something similar?
Do you want your own idea realized?
Request quote