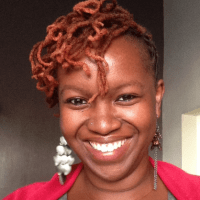 This Wall shelf made of pine pallet strips has been realized by myself, Stephanie Gitau, in Kenya for Manuel from Daleiden (Germany). It started with the idea from Manuel. This page shows our journey from the idea to the final custom made item and the
price of the item
.
Request your estimate
Initial idea from Manuel from Daleiden:
I would like a wall shelf (if you please several of them), which is angular and right-angled.

Example: https://www.amazon.de/Lounge-ZickZack-Design-Wandregal-H%C3%A4ngeregal/dp/B00C1GPYUW/ref=as_li_ss_tl?ie=UTF8&qid=1476080649&sr=8-152&keywords=wandregal&linkCode=sl1&tag=minimalistide-21&linkId=081916481f8890464d534253ca21bd24

The boards do not necessarily have to have the same length, but in any case they have to be the same depth (15 cm away from the wall). Feel free to have it in the natural wood pattern.
The story of the Wall shelf made of pine pallet strips:
Negotiation phase
Stephanie Gitau
09 Jan 2017 11:21 am
Hello,
Would like to realise this design for you. Would be made using recycled pine pallet strips. With a dark walnut finish.
Automated Translation
10 Jan 2017 8:00 am
Okay.
Stephanie Gitau
10 Jan 2017 9:19 am
Hello, do I go ahead and process the order?
Production phase
View More
Translator MB
06 May 2017 1:17 am
Oh, I see.
Yes, it looks good in the photos.
Stephanie Gitau
11 May 2017 12:14 pm
Hello, your order has been packaged and is ready for delivery.
Stephanie Gitau
16 May 2017 11:40 am
Hello, you order is ready for delivery, kindly find attached pictures of the shelf wrapped in foam which will be placed inside a carton box with extra padding. Kindly pet me know if this is to your liking and if you would like me to deliver.
Automated Translation
18 May 2017 6:47 am
Yes, that is fine.
The final Wall shelf made of pine pallet strips:
Material: Pine pallet strips
Reference: ON000421E-1669
Do you want something similar?
Do you want your own idea realized?
Costs to realize this Wall shelf made of pine pallet strips
Product
Qty
Unit Price
Price

Cost of material

1
17,07 €
17,07 €

Cost of labour

1
18,96 €
18,96 €

Cost of packaging

1
4,74 €
4,74 €

Cost of delivery to local operations manager

1
1,90 €
1,90 €
Subtotal – payout to craftsman
42,67 €
Customer aquisition costs (advertising etc.)
4,27 €
Handling fee Urban Change Lab
4,27 €
International shipping & Handling fee for logistics partner ((up to 2 kg) 15,00 €)
15,00 €
VAT (Import into EU)
12,58 €
Total
78,79 €
More from us