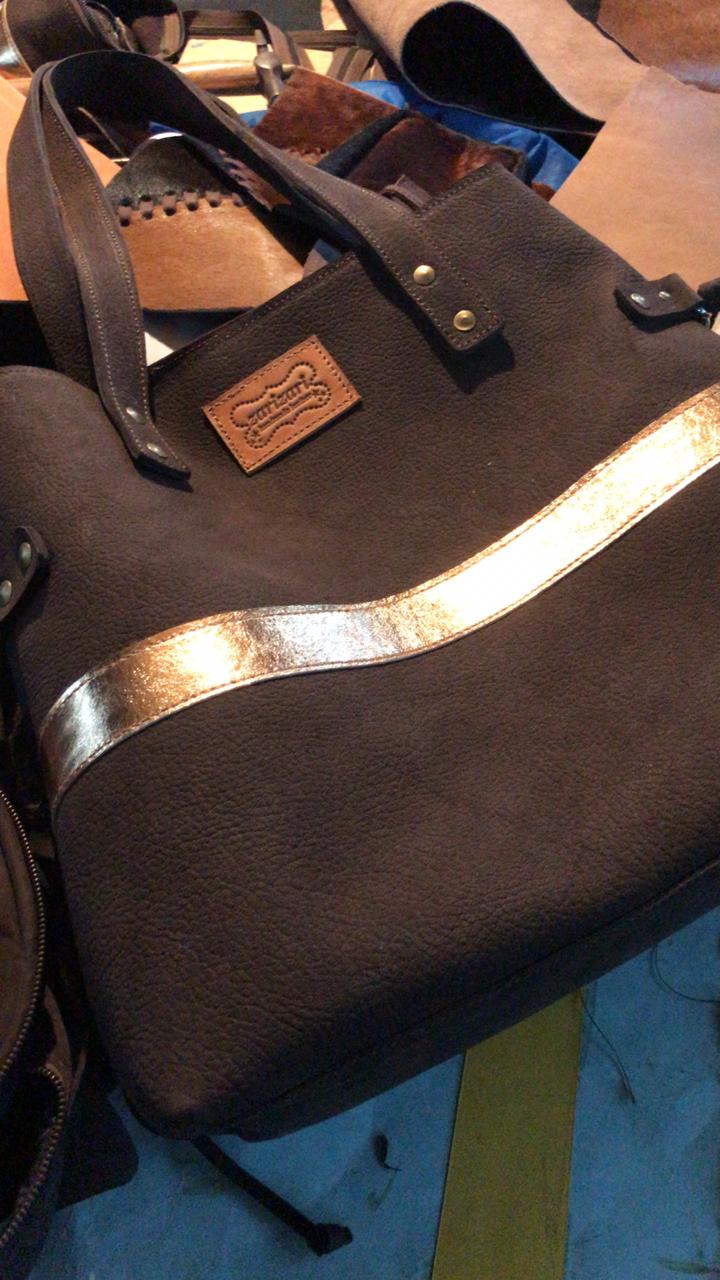 This project has been realized by Fatma Bashir, in Kenya.
Material: Camel leather and gold foil cow leather
Open tote bag with straps and two inner pockets. Has drawstring side handles that allow the bag to be reduced or expanded. Gold foil and cow leather strip provides contrast and accessory to the bag.
No.: 9405
Do you want something similar?
Do you want your own idea realized?
Request quote