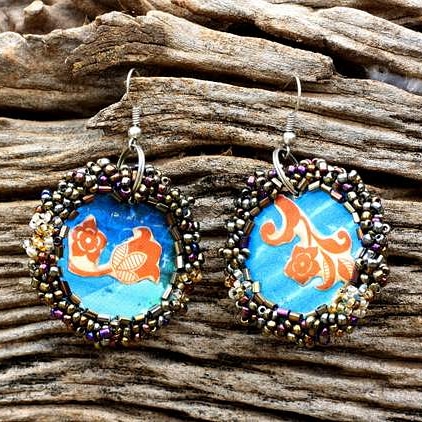 This project has been realized by Nyokabi Mary, in Kenya.
Material: Paper & African Glass beads
A beautiful, light weight and unique earring.
Made of recycled colored paper and bonded with earthen color African glass beads
No.: 9673
Do you want something similar?
Do you want your own idea realized?
Request quote