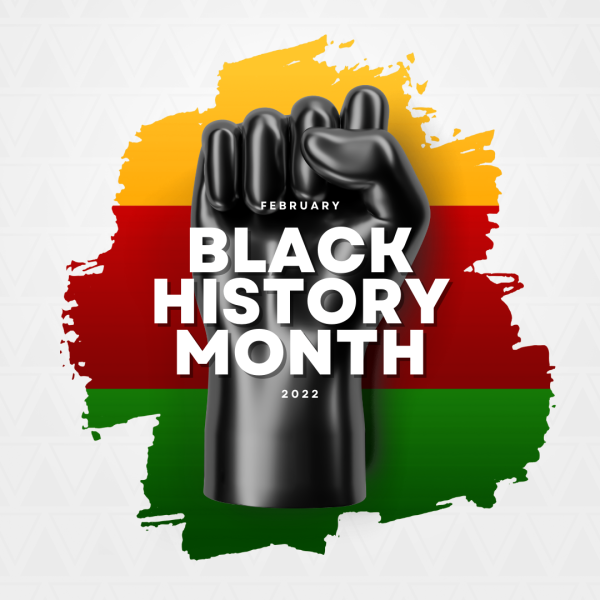 What does Black History month mean to you? Do you have to be black to celebrate black history? More so, do you have to be African American to celebrate black history? These are some of the questions I had to ask myself before I started writing this piece?
Black History month is an annual observance created by Carter G Woodson an African-American historian to honor African Americans and raise awareness of black history. The annual observance originated in the United States and was initial known as "Negro History week" Woodson termed the observance as "a celebration of people that many at the time believed had no place in history". It became a month long annual celebration in February 1926. Over the years, it has gained official recognition in Canada and the United Kingdom.
The Association for the Study of African American Life and History (ASALH), an organization founded by Carter G Woodson, continues to fight for his legacy 105 years later.
Black History month for all
Before writing this piece, I'll admit that I encountered some authenticity issues, who exactly is celebrating black history this month? I believe that we all have a responsibility to keep the legacy alive by educating ourselves on the importance of Black History and the impact it has on the entire world regardless of our skin colours and where we come from.
In a bid to unite all Africans, Julius Malema, a South African Pan-Africanist once said that all Africans are one regardless of where they were born. We all share a common ancestry, similar culture and worldviews. By celebrating Black History month as one, we all honor the whole of Black history, rooted in rites, rituals and intellectual traditions from across the African diaspora. Not only do we get to recognize 400 years of oppression but also celebrate black beauty, our pride, riches and fortitude. This is an opportunity to remind or rather educate our young ones on what it took to acquire our current level of freedom and confidence.
On this month, we get to share stories about our black heroes, from the likes of Harriet Tubman, Martin Luther King to Mansa Musa who brought a lot of pride to the Black community. We get to read poems by Maya Angelou, Alice Walker etc. and read books by the likes of Chinua Achebe, Amiri Baraka etc. Their level of literacy and dialect remains unmatched and continues to be an inspiration to current generations.
We get to observe present moments and achievements that bring pride to our community. As a race that has been through enough turmoil and segregation, electing a black president into an American office brought us a lot of pride among other globally recognized achievements.
So how exactly can you celebrate Black History month as a white person? This might be a bit tricky, you might feel like you don't know enough or worry that it might be a form of cultural appropriation. You might even feel guilty and worry that actions of white supremacy, privilege and inequality might be the reason why Black History month is highly celebrated. But, we can't all live in the past and blame ourselves for the mistakes committed by our ancestors; instead, we can choose to be better but still acknowledge the past. How exactly?
You can celebrate Black History month in genuine and uplifting ways. Start by recognizing black leaders in your community, tell your children about them and find ways to support them. You can opt to educate yourself about black history by learning about two or more people you've never heard about. Support black owned businesses as much as you can without prejudice. Interact with people of color like artisans on Urban Change Lab; get to understand their worldviews and ideologies. By doing this you'll be creating multiracial invitation for a democratic and a just future for all.