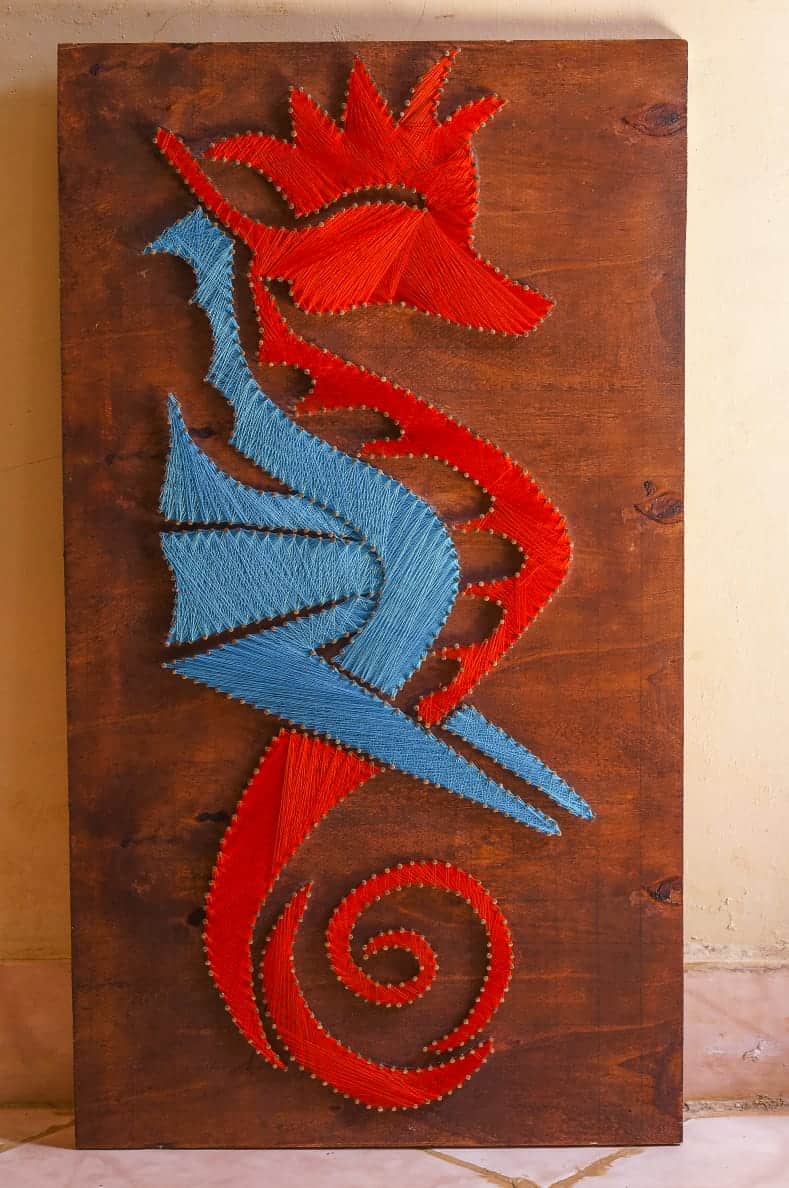 This project has been realized by myself, Victor Warunge, in Kenya.
Description:
It's a string art piece of the seahorse, an animal found deep in the ocean. The males are able to give birth. This made me want to do a piece of one.
Material: Mahogany Varnish, Wood, Steel nails & embroidery string
In case you want to have your own idea realized just follow this link.
Do you want something similar?
Do you want your own idea realized?
Dieser Beitrag ist auch verfügbar auf: Deutsch (German)