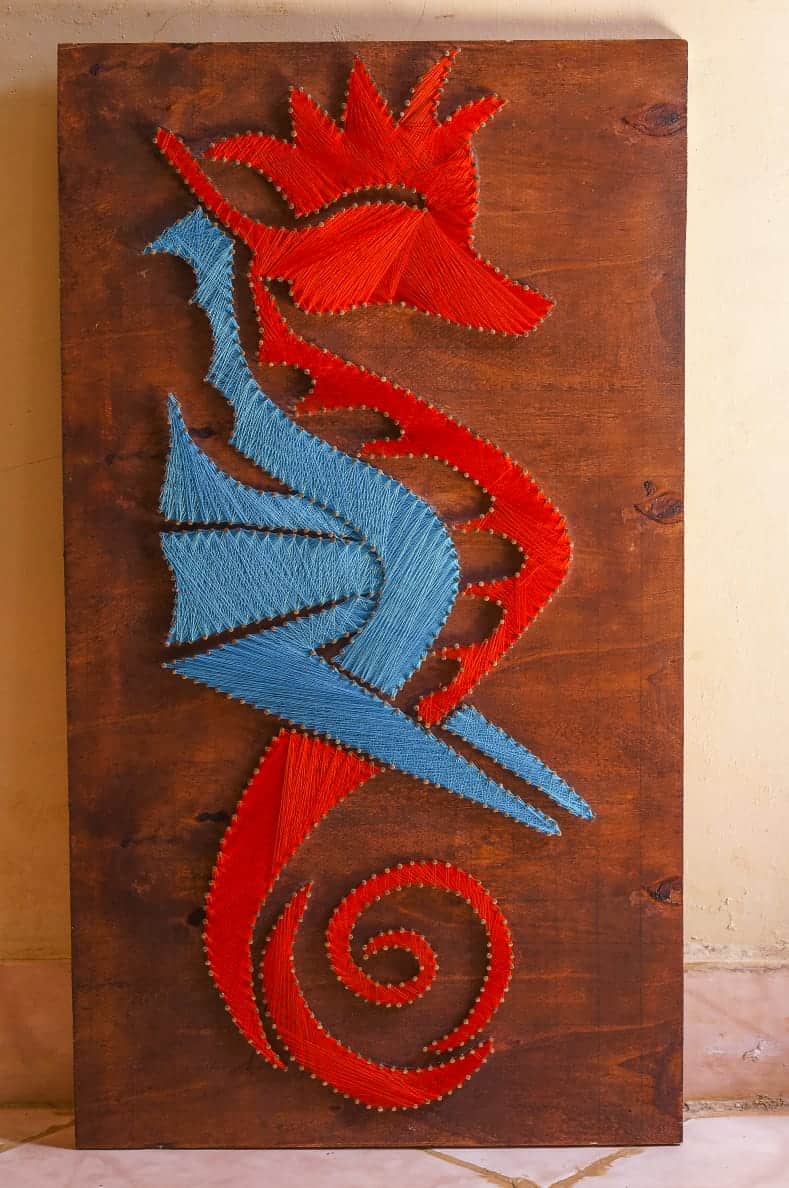 This project has been realized by Victor Warunge, in Kenya.
Material: Mahogany Varnish, Wood, Steel nails & embroidery string
It's a string art piece of the seahorse, an animal found deep in the ocean. The males are able to give birth. This made me want to do a piece of one.
No.: 7420
Do you want something similar?
Do you want your own idea realized?
Request quote