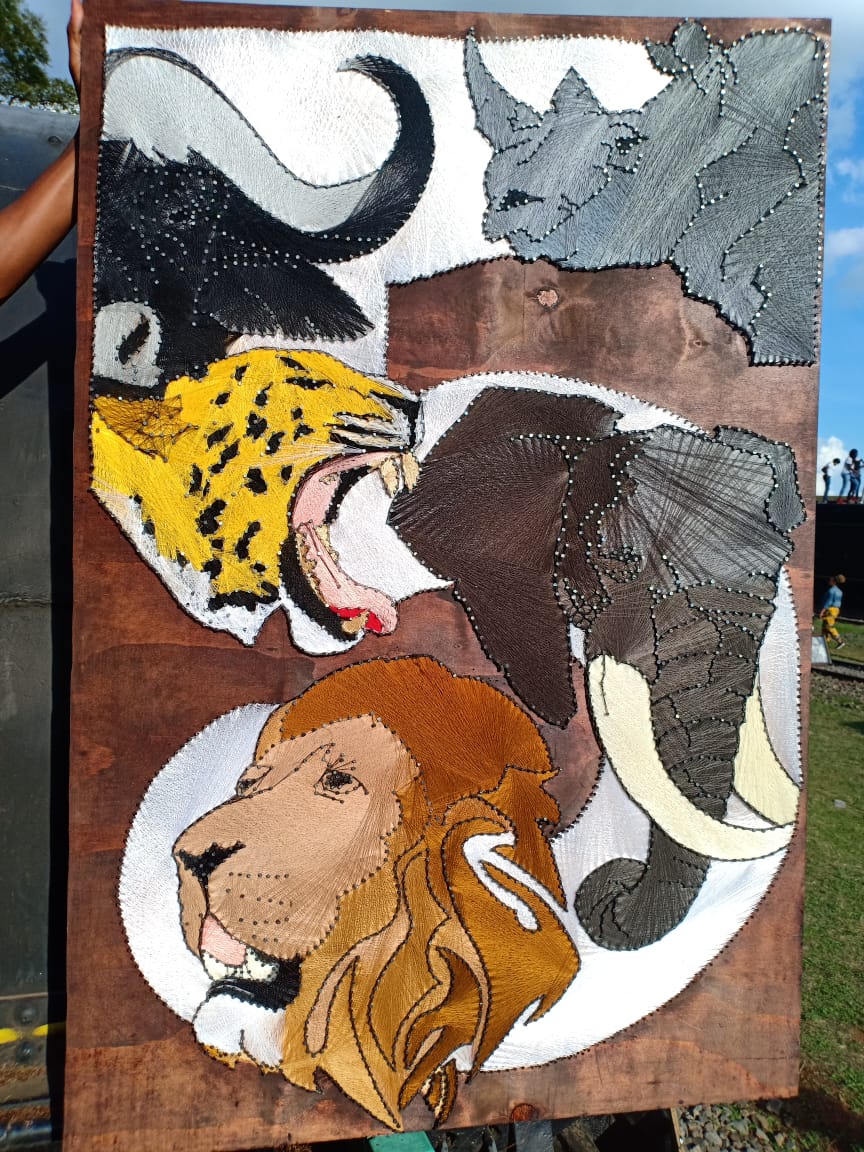 This project has been realized by Victor Warunge, in Kenya.
Material: Tack nails, embroidery strings, wood vanish, woodboard
This piece is inspired by the art of power by Thich Nhat Hanh and the four agreements by Don Miguel Ruiz. Being the first independent piece I made, it sets the pace for me as an artist. The Big 5! This piece for me, means power. The building blocks of power from first book being faith,diligence, mindfulness, concentration and insight. The rhino represents faith, the Buffalo represents diligence, the leopard represents concentration, the elephant concentration and the lion, Insight. The white strip running from the rhino to the lion is how this building blocks work to mean/make true power.
No.: 8776
Do you want something similar?
Do you want your own idea realized?
Request quote