Initial idea from Oliver from Berlin:
I would like two wooden boxes as a drawer insert. I saw a wooden cutlery box on this site, which I liked very much. I would like to order two, for different drawers:

1st Box dimensions: 653 mm x 530 mm x 80 mm (W x D x H)

2nd Box dimensions: 397 mm x 500 mm x 50 mm (W x D x H)

If the first box is too large to handle in one piece, it can also be divided into two small ones. However, the length of the two boxes next to each other should be max. 653 mm. The first box is for knickknacks and all sorts of things, the division is not so crucial. I would prefer a good mixture of large and medium compartments.
The 2nd box is for cutlery, here I need 3 long compartments for knives, forks and spoons, a shorter one for small spoons and a large one for salad cutlery, bread knife and so on.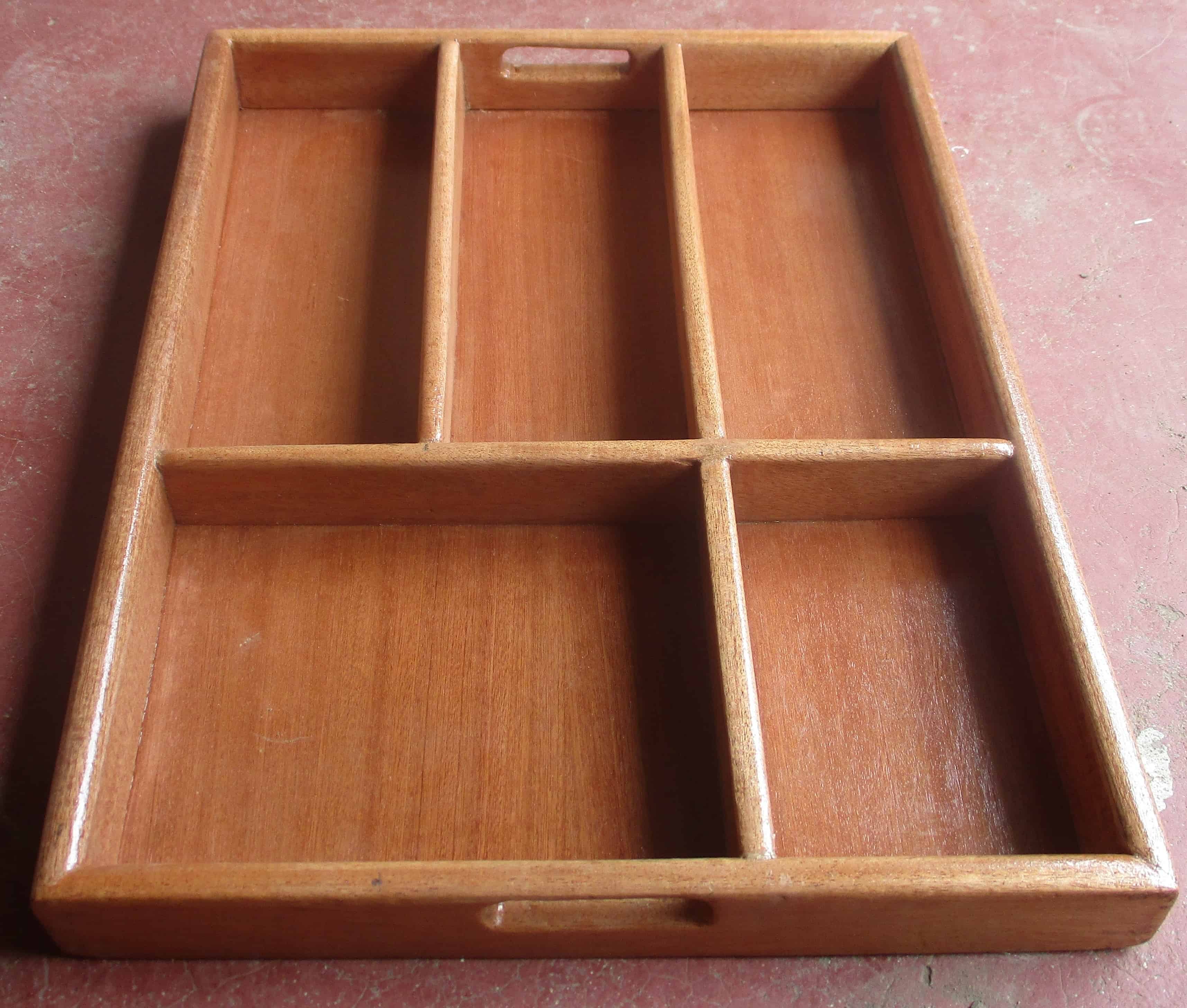 This project has been realized by myself, Caleb Nyakaba, in Kenya for Oliver from Berlin (Deutschland) It started with the idea from Oliver. This page shows our journey from the idea to the final custom made item.
In case you want to have your own idea realized
just follow this link.
The story of the project:
Negotiation phase
Caleb Nyakaba
02 Jun 2017 4:24 pm
Dear Oliver,
thank you for offering me opportunity to serve you.
I have seen your photo samples showing the two drawers that you need. Let me observe the details in my workshop and then get back to you in a little while for further negotiations.
I also need to know type of wood material you need this drawers to be made of in case you have specifications.
Thank you for now and lets talk later when Iget back to you.
Caleb Kereu
Automated Translation
05 Jun 2017 1:03 pm
Dear Caleb,
Thank you for your reply.
There are no specifications for the wood. Just take what you have at your disposal and what can be processed well.
Many greetings, Oliver
Caleb Nyakaba
14 Jun 2017 3:09 pm
Thank you Oliver and sorry for the delay.
I have presented the price below.
Production phase
View More
Automated Translation
05 Jul 2017 8:46 am
Hello Caleb,
Thanks for the pictures. That looks great. Can you please send me the measurements of the two boxes?
Regards, Oliver
Caleb Nyakaba
07 Jul 2017 4:59 pm
THE FIRST BOX DIMENSION
653mmx530mmx80mm<wxdxh>
THE SECOND BOX DIMENSION
397MMX500MMX50MM (WXDXH)
Dear Oliver,
thank you for appreciating my work.
I just want to say that the dimensions of both the two boxes were done exactly as you indicated.
Now that you have given OK I will go ahead in completing the work and hand it over to Urban Change within one week time.
Yours sincerely
Caleb Kereu.
Caleb Nyakaba
01 Aug 2017 1:01 pm
Dear Oliver,
sorry to realize that the letter I sent about a week ago did not send together with the final photos I sent you.
I have again send the final photos of the drawers and hereby inform you that the work is ready for delivery to Urban Change the immediate you give me an OK to deliver.
Automated Translation
02 Aug 2017 11:05 am
All right. Thank you for your work!
Greetings Oliver.
Costs to realize this idea
Product
Qty
Unit Price
Price

Cost of material

1
46,92 €
46,92 €

Cost of labour

1
28,15 €
28,15 €

Cost of packaging

1
6,57 €
6,57 €

Cost of delivery to local operations manager

1
9,38 €
9,38 €
Subtotal – payout to craftsman
91,02 €
Customer aquisition costs (advertising etc.)
9,10 €
Handling fee Urban Change Lab
9,10 €
International shipping & Handling fee for logistics partner ((up to 2 kg) 15,00 €)
15,00 €
VAT (Import into EU)
23,60 €
Total
147,82 €
The final product: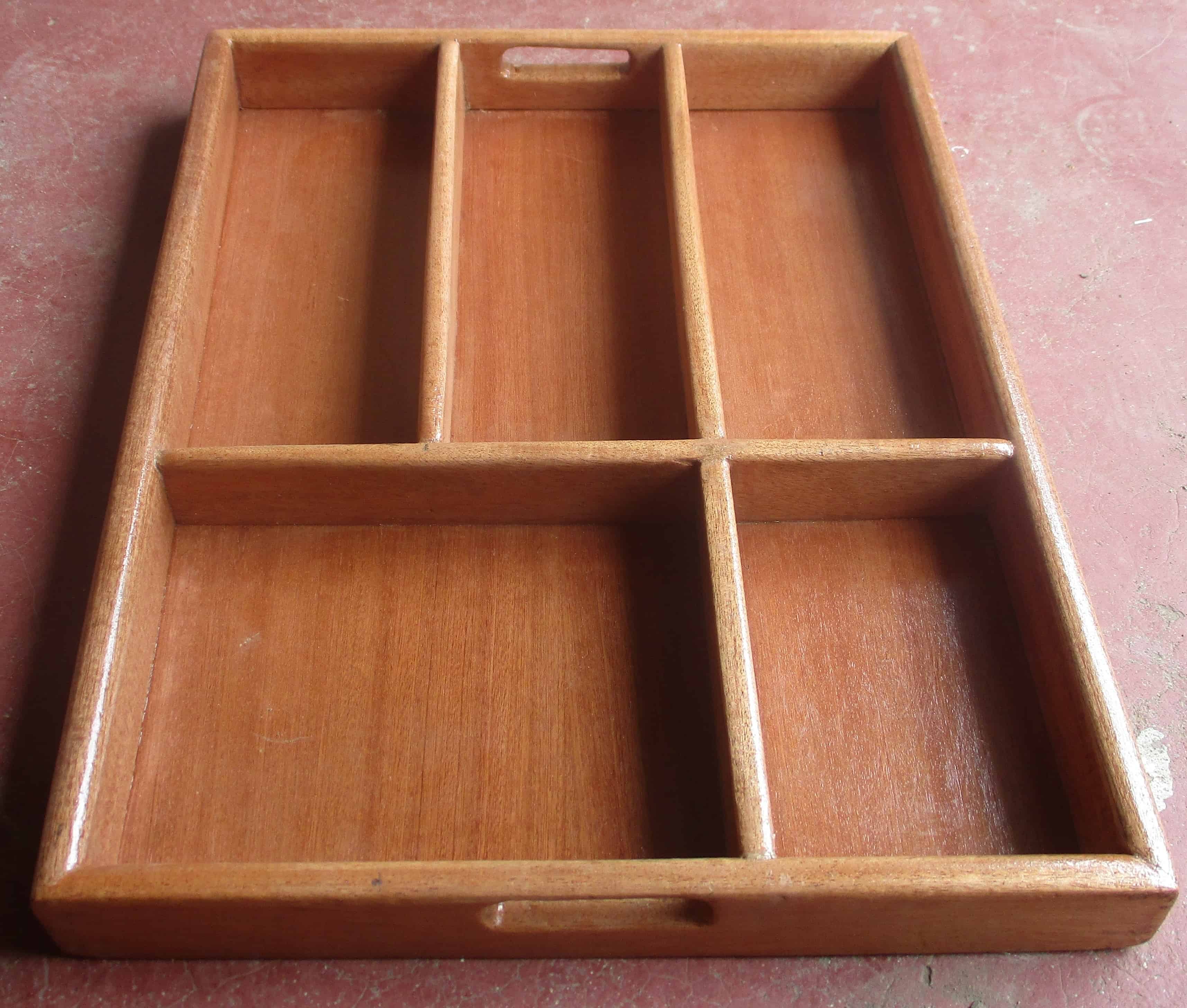 Material: Mahogany
Reference: ON000802E-2848-
Do you want something similar?
Do you want your own idea realized?