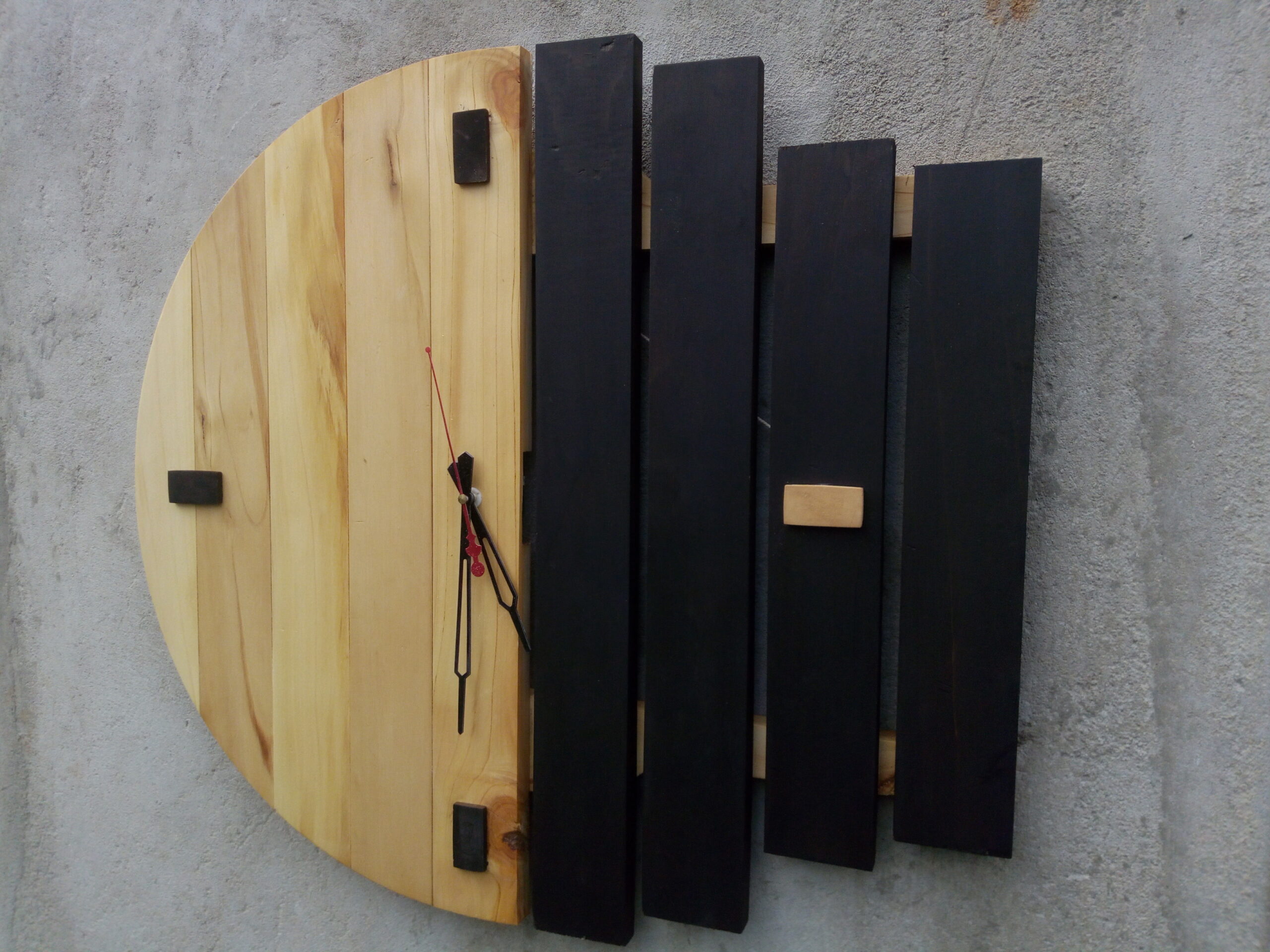 This project has been realized by Ryan Onyango, in Kenya.
Material: Cypress timber.
This is a wooden clock that i built. I used stain to make a section of it darker and then finished it off with linseed oil.
No.: 9416
Do you want something similar?
Do you want your own idea realized?
Request quote